DELL COMPUTERS
HP COMPUTERS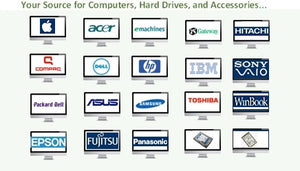 What do we offer...?
Whether your computer needs hard drive replacement, or you want to build a computer with your desired specifications, or in case if you are planning to upgrade hard disk drive on your computer, we have the hard drives of various brands available for all these tasks.
If you have planned to switch from hard disk drive to Solid State Drive SSD, we have Solid State Drives of various bands, and capacity available in our stock.
If you are not sure about Compatibility, please feel free to contact us with the brand and model number of your computer.